TEXT DIANNE PINEDA
PHOTOGRAPHY JILSON SECKLER TIU
Fashion designers have different ways of getting inspiration for their next big work. Alexander Wang took notes from something as ordinary as laundry disasters to make a collection with intentional color bleeds, while Junya Watanabe took to history books to give life to traditional Japanese peasant clothing. Back home, Len Cabili, designer and founder of ready-to-wear line Filip+Inna, goes for a more personal approach. She travels far south to Mindanao to interact, share stories, and even live with the country's oldest tribes to learn about how they make their time-honored fabrics. "There is no middleman between us. It's me going straight to the artisans and vice versa," she says.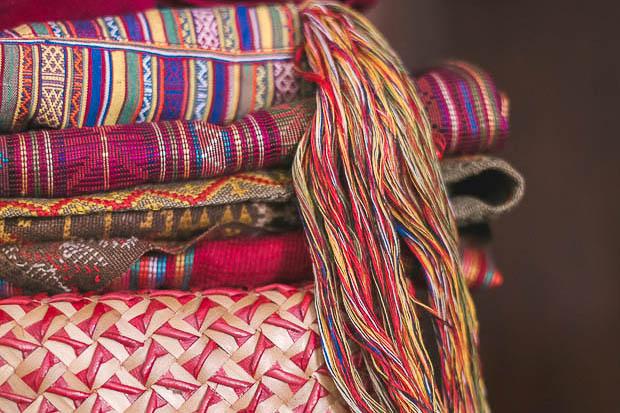 The personal relationship she forges with the tribes enables her to understand not only the fabric but the culture and the meanings behind every color and pattern. The handmade aspect of the fabrics is what drew her to focus on natural and indigenous materials, supporting the different villages that made them. The challenge, however, came with some trepidation. She explains, "I was a bit scared to get into fashion because it's very competitive. It's a different world. But I knew I had to do something with meaning and purpose—and I love the work of the hands."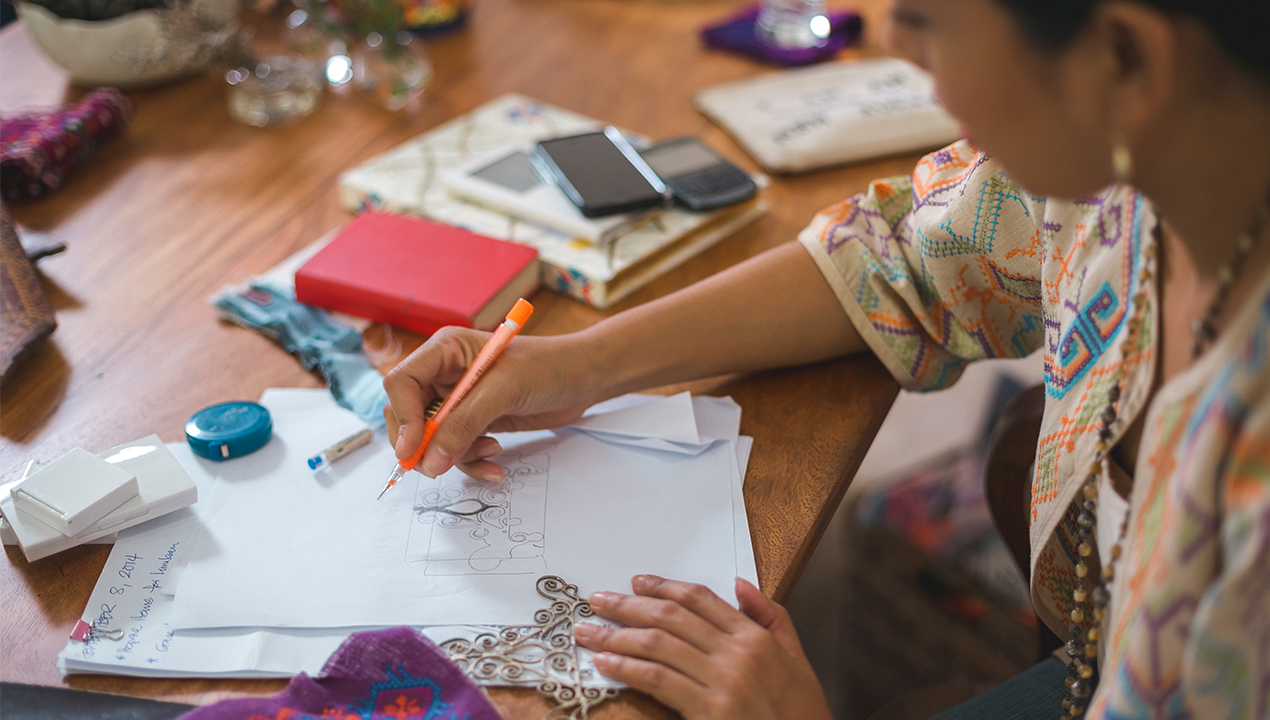 She translates the different elements of tribal clothing into beaded tunics, woven vests, and patterned jackets. For her new collection set to be unveiled this October, Cabili will feature the work of artisans from 10 indigenous groups, some of which include Itneg, Kalinga, Ga'dang, and embroidery from Lumban and Taal. "It is quite exciting as we have spent the past year working and traveling to visit the groups who all have distinct textile traditions," she shares.
"I don't update traditional wear—I take inspiration from it," says Len Cabili
Cabili doesn't consider the tribes she works with as mere resource people from whom she gets the materials. She continuously supports the communities to provide jobs for them and their families. At present, she leads a Back to the Loom project together with John Robshaw, her friend and a textile designer from New York. They were able to build the first weaving center for Yab Mann, one of the remaining dream weavers of Lake Sebu.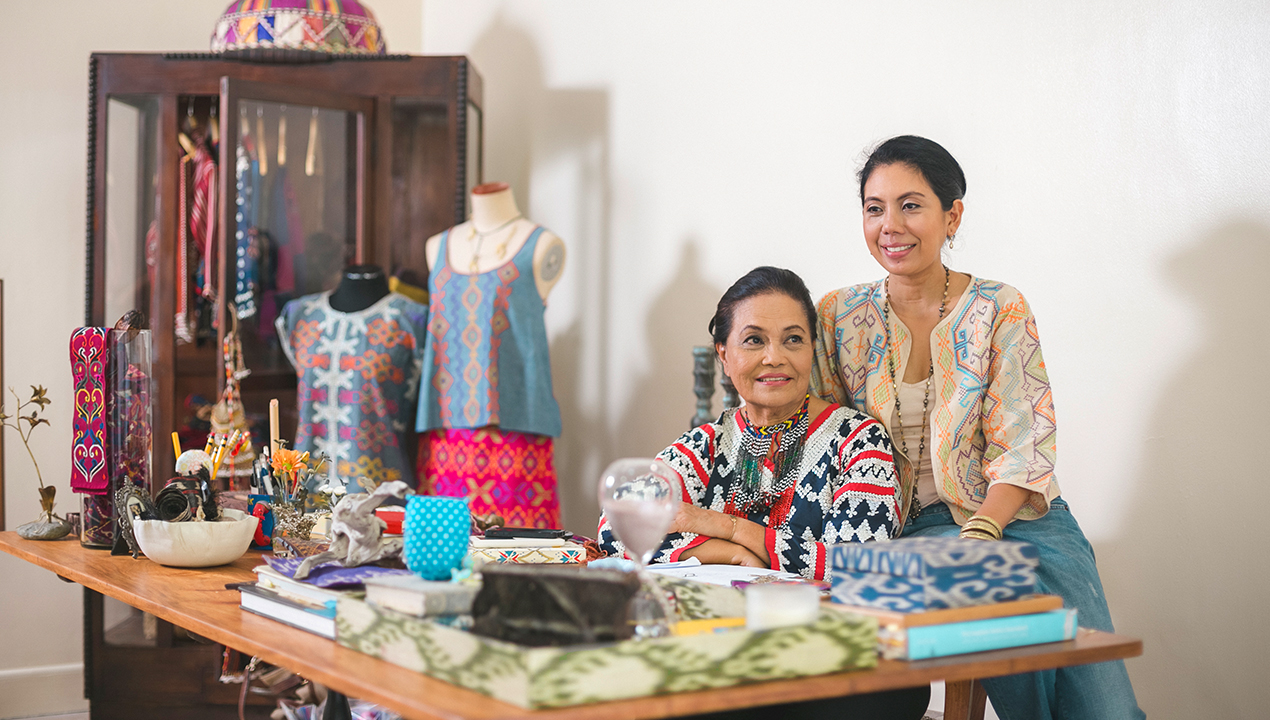 The Filip+Inna enterprise, as Cabili staunchly advocates, is neither an abstraction of a certain culture, nor an exoticism of it. She looks at the process, the people, and the culture as a whole, not as an outsider looking in, but as someone who belongs to the group. She says, "I don't update traditional wear—I take inspiration from it. The men and women of the indigenous groups around the Philippines are my fashion icons. I just love looking at old pictures and seeing how stylish they were."
This post originally appeared on Northern Living and can be read here.
---